As a Jacksonville Business Broker, I work with individuals or companies in the sale or purchase of privately held companies. My unique process involves confidentially working with business owners, while they continue to focus on running their business. I have experience selling many types of businesses and work with more than 800 other brokers across Florida. Customarily, I work with business owners to determine an estimate of the value of their business without charge.
"I had the pleasure of being referred to John Geiwitz by a friend when I was thinking about selling my business. I went into the process without a clue of what to do, how to do it and how to get started! After meeting with John on our first visit I knew he was the one to sell my business! John helped me through the entire process and was always helpful! He was always accessible and professional! I highly recommend John to anyone looking to sell or purchase a business! " William Futch Jr. Jacksonville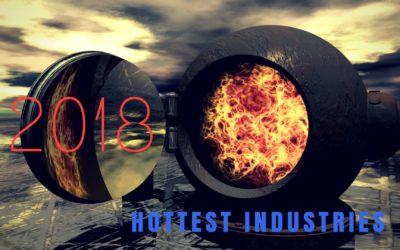 Alongside goal advice and year-end reviews comes the inevitable trend articles that proliferate as a new year begins. My world  of business brokers are no different. We see trends too, and unlike last year, when I identified 7 Hottest Industries to consider, this year...
read more