This listing has now been sold.
Asking: $625,000 | Cash Down $195,000 | Annual Sales $694,652 |  Adjusted Net $278,444
BBF-74760294: Ready for huge growth this Incredible & well established full service window washing and pressure washing company. Fantastic reputation! 60% Commercial 40% Residential. Comes with enough immaculate equipment to grow to $1M or more. Some equipment is proprietary. Turnkey operation with great staff & manages in place. Great books & records. Figures assume a full-time owner operator. Generous seller financing and transition period for qualified buyer. This one will go quickly so email me today for NDA.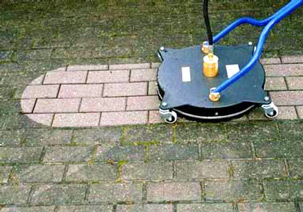 This window cleaning & pressure washing company has been established for 10 years, and the owner has worked it full-time.  He has consistently sought the best advice, the best business coaching and expert input so as to build a company worthy of his time and energy.
There are 3 managers, 6 PT employees and 4 full-timers on staff at the moment.  The business has been set up as a Sub Chapter S Corporation.
Factors That Influence the Growth and Potential of the Cleaning Industry
Office Space Vacancy Rates
Low vacancy rates for office space are a critical factor when looking for success indicators, and longevity in the both the cleaning and carpet cleaning sectors.  Naturally.  The more office space is rented, the more opportunity there is to look after it. When the economy grows, it is like a rising tide floating all boats.  When earnings are lower, site owners and property managers opt to conserve cash by putting off large exterior cleaning projects. Competitors might come to cleaning up services from bigger catch-all business who provide cleaning as part of a bundled program of lots of more services, such as parking, weather remediation, and bug control.
Home eEmodelling Rates
The cleaning market is among the fastest growing service markets in the United States. It is anticipated that cleaning company will experience a 5 percent development rate in between 2008 and 2018.
Staying on Trend
Green cleaning items and treatments are a pattern to view out for in the future. For all types of cleaning, there is a chance for companies who utilize brand-new innovation to have a leg up on the numerous services that have actually not altered their cleaning techniques in years and years.
Statistics
Cleaning Industry Growth in 2015 for Florida – 15.24%