SOLD!
4COP Liquor License – Duval County –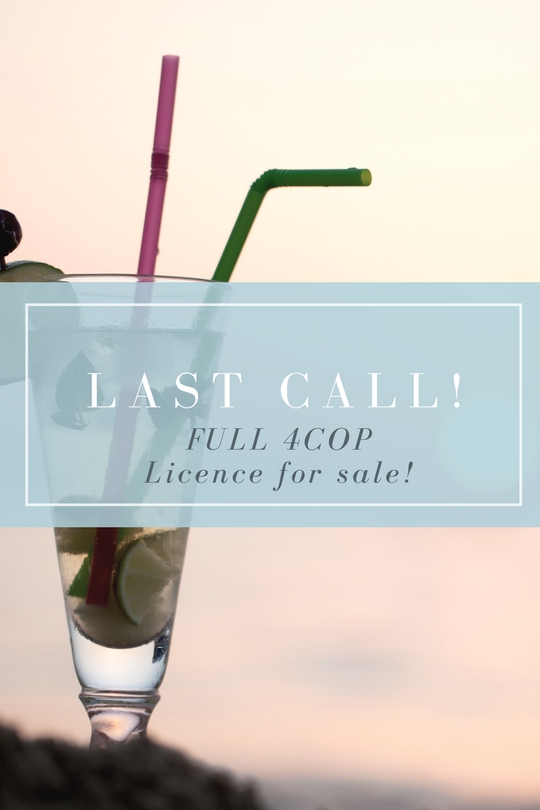 Call 904-647-4755 and ask for JohnG
Down Payment Now $250,000.
Owner financing offered to a qualified buyer for $230,000 at 12% over 48 months.
This is the liquor license formerly owned by the nightclub, PURE.  Since the landlord is not renewing their lease, the 4COP license becomes available.  Liquor Licenses are limited in Duval County, as in other counties in Florida, so when a full 4COP (Consume on Premises) is freed up, it is a rare and highly sought after commodity.
The Various Options of Liquor Licenses
| | | | |
| --- | --- | --- | --- |
| Type | Privilege | Example Business | Annual Fees |
| 1COP | Beer only | Bar / Restaurant | $280.00 |
| 1APS | Beer Only | Liquor Store | $140.00 |
| 2COP | Beer and Wine | Bar / Restaurant | $392.00 |
| 2APS | Beer and Wine | Liquor Store | $196.00 |
| 3PS | Beer, Wine, Spirits | Liquor Store | $1820.00 |
| 4COP | Beer, Wine, Spirits | Bar / Restaurant | $1365.00 |
Use a Business Broker
Only two types of license are controlled via a Quota System. These are the 4COP and the 3PS.  The rest can be obtained by application through the state of Florida.  Most businesses needing a full license to sell and serve a full bar, have to work with a business broker to help them through the transaction. There is due diligence to be done:
The binding purchase contract, agreeing to terms, has to be a legally viable document
the license has to be "clean and transferable"
Deposits have to be handled by a formal escrow arrangement
The deal has to be kept together, and a successful closing performed.
A professional is well worth the fee involved, which can run from $800 – $2,500 (on average). Depending upon the depth of experience for the broker and the particulars of the deal, the fee can run higher.
Liquor can be profitable, and there are a lot of good sites (and TV shows) to help bars pour the most profitable cocktails and market them accordingly.  Here are some options:
Want new listings before they get published?
Subscribe to our Private Newsletter.