This is a GREAT time to buy a business! I just closed an SBA deal where the Buyer's monthly payments are $28,000. Thanks to the SBA Program the first 6 months are waived. That's a savings to of $168,000 that he does not have to pay back. The government has invested in his success by enabling a very solid start.
There is real money sitting there if you can get a deal closed by September 27, 2020 so reach out to me today and let's get to work finding the perfect business for you.
BRAND NEW LISTING!
Full Service Lawn Care and Landscaping Company
Owner Benefit: 529,000
Asking Price: $1,825,000
SBA Qualified | 10% Cash Down
More details as they become available.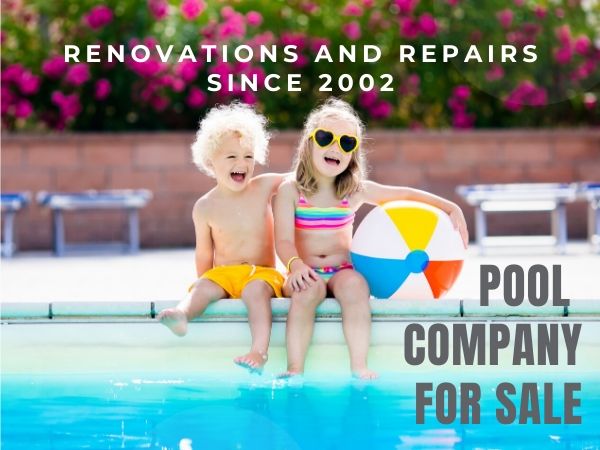 Large database of high-end customers. Huge opportunity for growth by increasing pool cleaning service accounts. Currently only a small percentage of the revenue is generated from cleaning. Seller works about 25 hours/week and needs to sell due to health issues. Seasoned staff of professionals with over 25 years of experience in the swimming pool industry. Fantastic reputation for quality, consistency, and reliability. Good customer diversity 50/50 Duval/St. Johns. Turnkey operation. Queue is loaded with deposits for upcoming jobs. Generous Seller financing for qualified Buyer, great equipment, and lease, growing essential business makes this a great opportunity!
Annual Sales:  $887,000
Owner Benefit:  $267,000
Asking Price: $350,000
Down Payment: $245,000
Seller Note: $105,000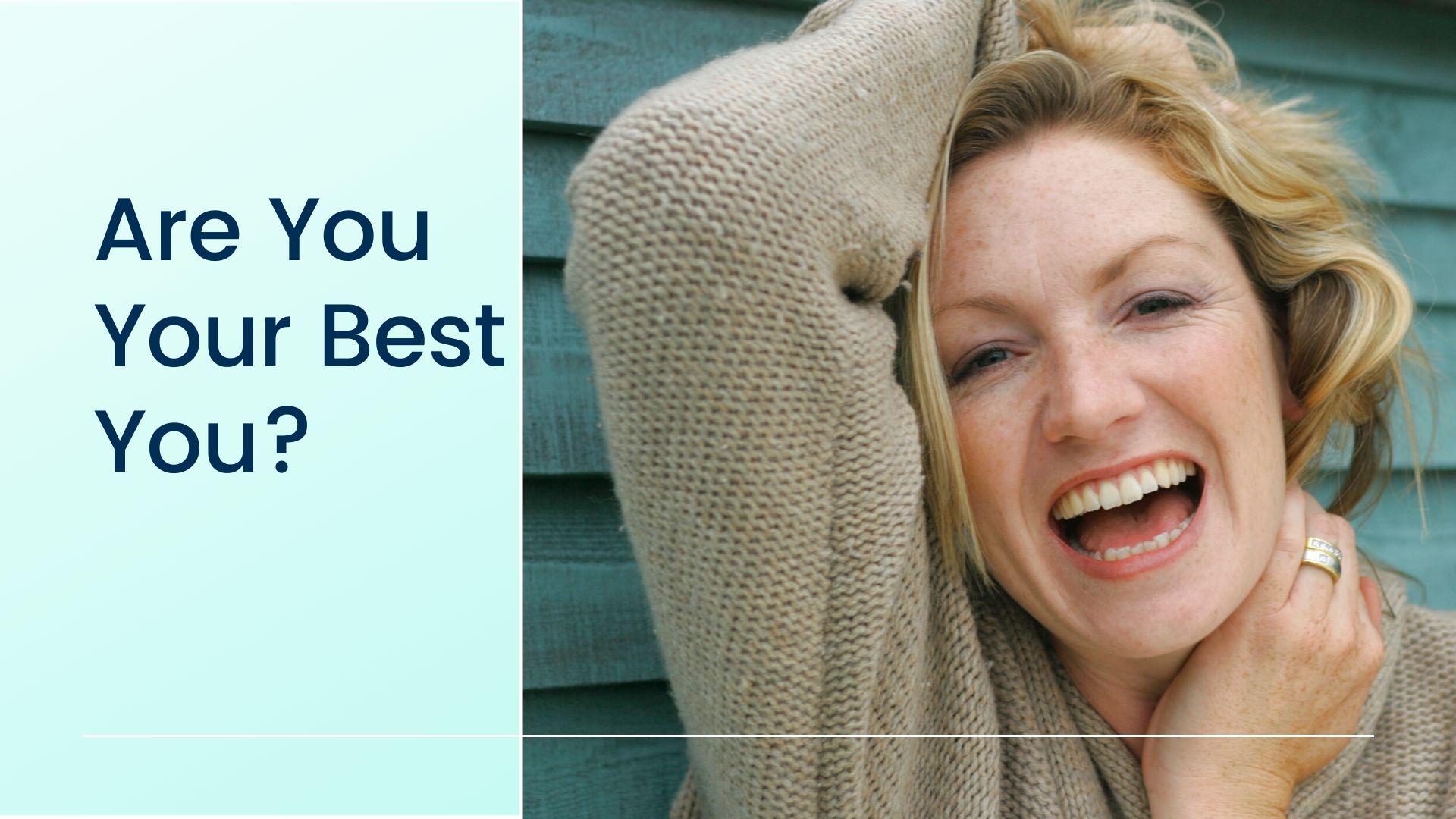 New Concept Wellness Center – Two Locations
Proven franchise concept with 2 growing locations in desirable areas. Available as single locations or packaged together with franchise rights included. Customers are into health & fitness but short on time looking for overall mind & body wellness. The latest & greatest in Cryotherapy, Infrared Saunas, Compression Therapy, Float Therapy & Light Therapy are all combined in one beautiful & calming aesthetic space. You must personally experience this to get how amazing this is!
Monthly memberships & loyal customer following continues to drive growth even in uncertain times. Over $350K invested in each buildout, great staff in place, low employee count & overhead, great locations & leases, completely turnkey operation, huge growth potential & generous terms make this a fantastic opportunity that won't last long.  Annualized numbers below:
 Annual Sales: $977,860
Owner Benefit: $378,519
Asking Price: $700,000
Cash Down: $480,000
Water Quality Reports
Water Quality Reports are available to the public each July for the prior year.
Bartram Oaks Water Quality Report
CR-214 Water Quality Report
Eagle Creek Water Quality Report
Fruit Cove Water Quality Report
Hastings Water Quality Report
Northeast Utilities Water Quality Report
Northwest Utilities Water Quality Report
Ponte Vedra Utility System Water Quality Report
Sawgrass Grid Water Quality Report
Water Purification Rentals
Huge potential to grow this 40-year-old water purification rental business. $50K of rental income is generated from over 70 contracted water softeners placed with loyal & long-term clients all over the First Coast. Large inventory of the top 5 brands of new and reconditioned equipment lets you hit the ground running for both renting and selling! Seller does not capitalize on filter income and does ZERO advertising. Has 4 contractors for installs and service. It comes with all the tools of the trade needed to grow this business to the next level. Seller lives part-time in Costa Rica and only works in the business 5 to 10 hours per week but is ready to help transition this over to someone interested in growing the business. Essential business with long term residual income! Generous Seller financing for qualified Buyer and low multiplier make this a great opportunity!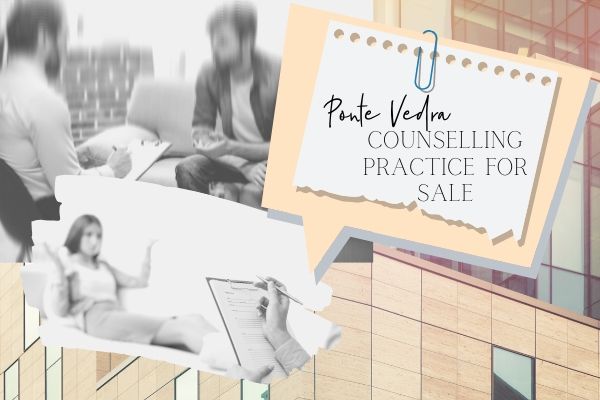 Well-established mental health practice with contracts in place with major insurance carriers.
Amazing & well-established mental health practice looking for a new operator to transition into the next phase. This Counseling & Consulting practice uses an integrative approach to mental well-being by assessing the whole person, offering Counseling / Psychotherapy, Educational Consulting & Life Coaching with cutting edge & unique techniques effective in creating positive change. Many insurance panels are closed to new applicants which makes this is a great way for a Psychiatrist, Psychologist, LCSW, LMFT or LMHC to acquire a practice.
Owner has done a great job branding the practice with a concept & not about the counselor & is willing to help with a significant transition depending on what the new operator needs. A growing clientele & generous terms make this a great opportunity for a licensed mental health provider.
Annual Sales: $124,113
Owner Benefit: $72,491
Asking Price: $125,000
Cash Down: $95,000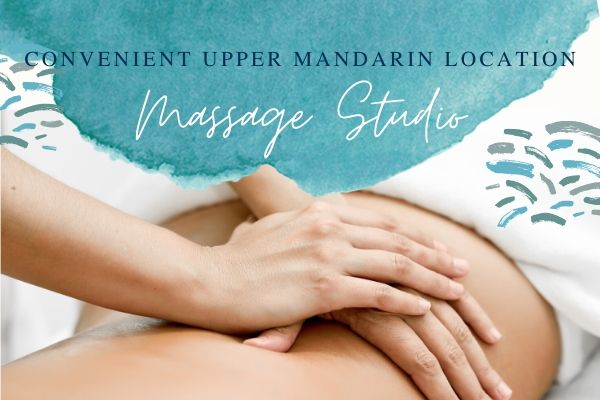 Massage Therapy Studio
Conveniently located in Mandarin, this spacious studio offers soothing deep tissue massage that restores the spirit.  Anything we can take from their website?  3 Full-time therapists, huge customer database, beautiful build out, Seller is not a massage therapist, great systems in place with lots of room to grow.
Annual Sales $168,000
Owner Benefit, $62,500
Asking Price:  $95,000
Cash Down:  $65,000
Seller Note: 30,0000
For more about this Jacksonville Massage Therapy Business for Sale, pleases email me.