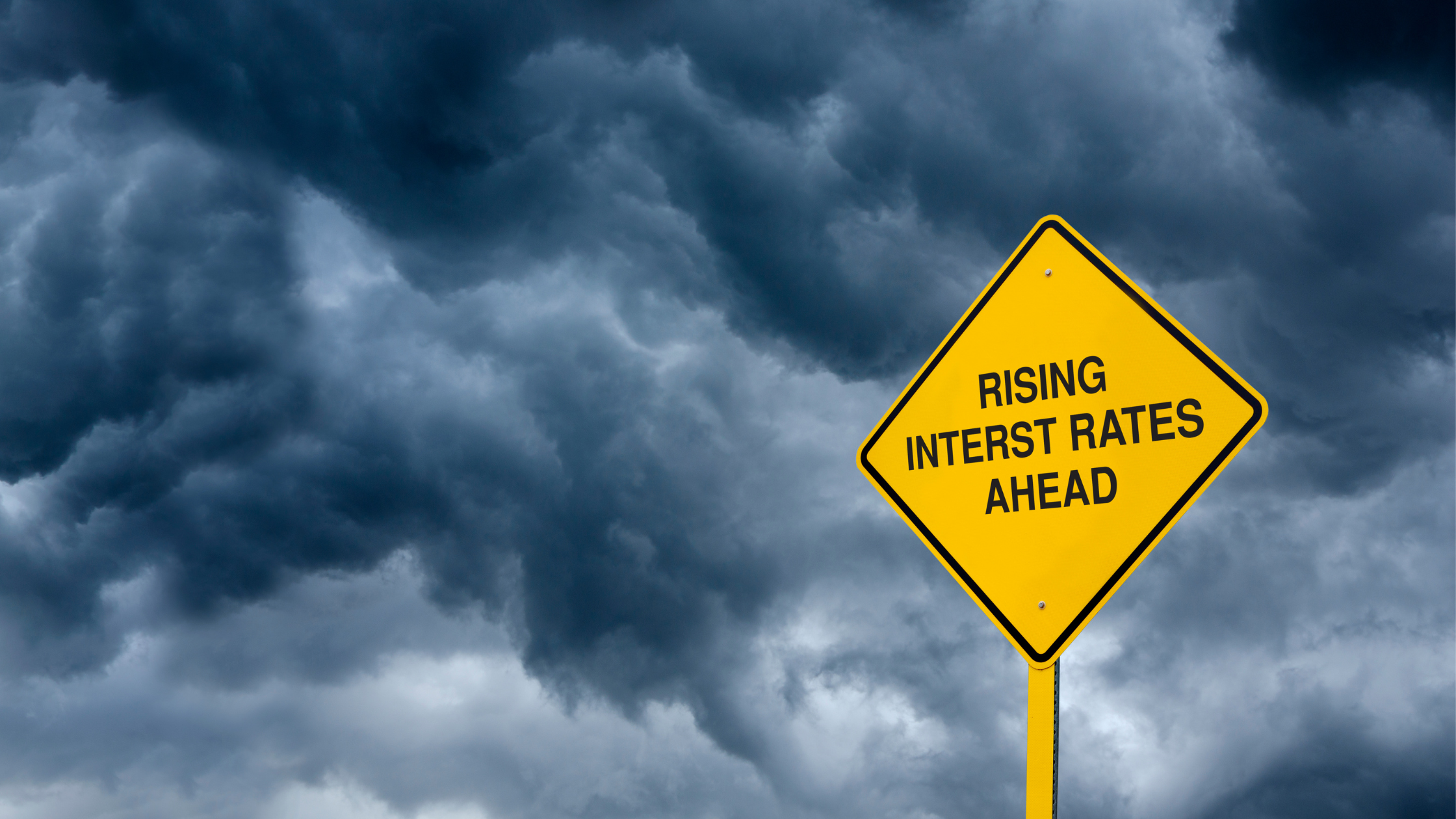 As the U.S. continues to be plagued with a slower economy, supply chain shortages, interest rate hikes, and seemingly never ending inflation, business owners — especially those looking to sell — might find themselves panicking. Interest rates skyrocketed last year, and as of December 2022, the Federal Reserve has brought those rates to a whopping 4.25% to 4.5%. The good news is this: The Fed is currently raising these rates in order to rein in inflation — a necessary move and one which most certainly won't last forever. And when it comes to the possibility of selling your business, there's no need to panic… as long as you're armed with the right information. 
For starters, when interest rates were lower, it was simple to do things like take out an equipment loan for your business needs. Now, one must tread carefully and put far more thought into decisions such as these because they can be more costly. This is why many business owners might consider putting a limit on making any major purchases or borrowing for the time being — especially when taking out working capital loans, which can be used for inventory purchases, labor costs, and other operational expenses. These types of loans are often variable and are susceptible to fluctuating interest rates. But what if you wish to sell your business? Rest assured that it can be done!
The 'New Normal' & What to Consider When Selling
As interest rates settle after their shocking increase last year, more businesses are wanting to sell — especially baby boomers looking forward to retirement, who may wish to sell regardless of market conditions. 
Remember that there continues to be a strong market for well-managed companies with a solid customer base that can pull a profit. After all, a good business is a good business — when marketed well, it should attract several buyers and rake in competing offers. But one way to ensure you have an edge and attract more potential buyers is by offering to finance some of the acquisition, a move known as seller financing. This is one way to bridge the gap between what you want to receive as a seller and what buyers can afford.
Overall, business prices have continued to be on the rise and remain well above pre-pandemic levels. Make sure your asking price is accurate and realistic by getting a free and confidential business valuation from a qualified business broker. And because it may be difficult for some buyers to meet higher valuations, it can't hurt to have a bit of wiggle room in order to close the deal.
The best part? Because folks (potential buyers included!) from all over the country continue to flock to Florida for its beautiful beaches and breezy way of life, the Sunshine State continues to be a sellers' market. We call that a win-win! Trust the experts when looking to sell your business — contact The Jacksonville Business Broker today to learn more and receive a free and confidential business valuation.