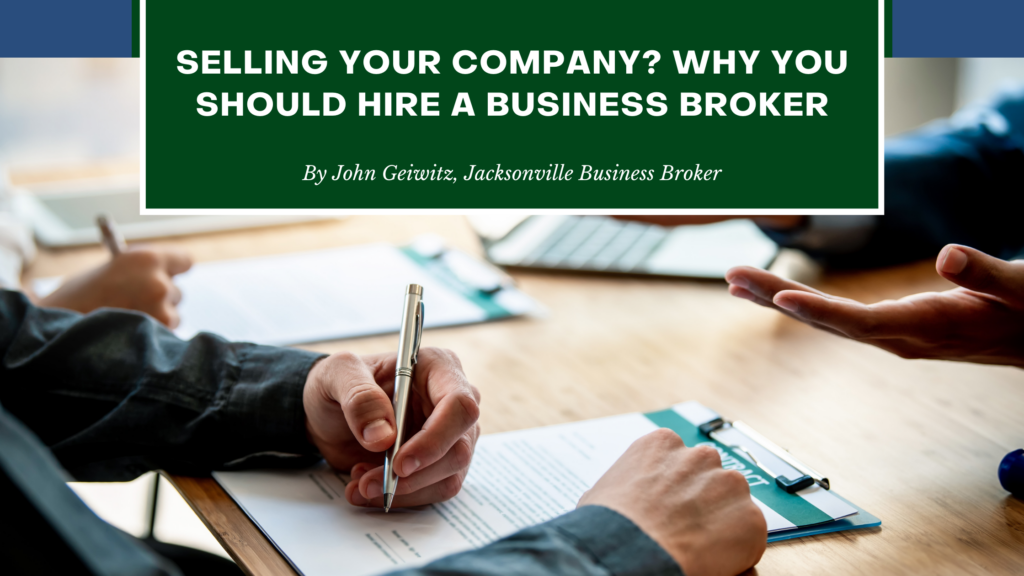 Making the ultimate decision to sell your business can be overwhelming and fraught with anxiety and endless questions. Is it the right time to sell? What is my business worth? What do I need to include in the sales listing? How do I close the deal when it's done? Before seeking answers to these queries, there's one thing you can do — and it's the first step you should take: Hire a business broker. It's as simple as that.
In much the same way that you take your car to the mechanic for repairs or go to the dentist for a toothache, business brokers are specially trained in the buying and selling of businesses. There is a lot involved and much to consider — selling a company requires a solid system and a detailed plan. And contrary to popular belief, it's actually not expensive. Brokers are trained to get you top dollar for your company, and similar to real estate, they don't get paid until your business sells.
Here are a few reasons why it would be in your best interest to hire a business broker to help with the big sell:
Ensure peace of mind, so you can focus on what matters.
Owning a business is a full-time job and then some. It is crucial to continue to maintain company growth while going through the selling process, which can be time-consuming in and of itself. If performance and profitability flounders while trying to sell, it can ultimately hurt the bottom line. This way, a broker can concentrate on the marketing and selling of your company while you focus on doing what you do best — running the business.
Get the best price.
Business brokers are well equipped to determine the worth of a company and use a variety of marketing data points as sources to come to a fair price. Through a detailed valuation and financial analysis, brokers can offer critical insight on how similar businesses have fared and offer suggestions on what you can do to increase your company's value.
Impress potential buyers with quality marketing.
Through attractive, competitive marketing strategies, experienced brokers will be able to boost desirability and legitimize your business to interested buyers. Because confidentiality is of utmost importance when selling, brokers will have access to a pool of potential buyers and be able to compile targeted prospect lists.
Experience counts.
You know the ins and outs of your company; business brokers know selling, having worked extensively with lawyers, accountants, sellers, and buyers. Any necessary forms and processes are already in place to make for a seamless transaction. Trained to anticipate pitfalls before they happen, brokers are familiar with what it takes to achieve a successful sale, from listing to closing. and will be able to provide consulting and advice every step of the way. As a commonly aligned third party, brokers can also act as a buffer if needed during sale negotiations between the seller and buyer.
Make it easy on yourself and don't delay — contact the Jacksonville Business Broker today to learn more and receive a free and confidential business valuation.